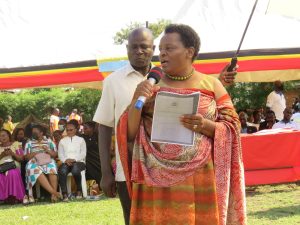 Kasese District celebrated Women's day yesterday the 12th of  April 2022  in Hima Town Council at Hima Catholic playgound in Busongora North constituency. The function was presided over by Hon. Peace Mutunzo the minister of state for Gender, Labor, and Social-Economic Development as the chief guest.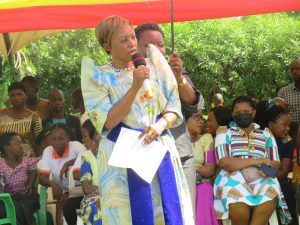 The women MP Kasese Hon Florence Kabugho called upon Kasese leaders to unite towards addressing issues affecting Women. In her words, " Issues affecting women don't know your party, they don't know your religion, they can affect you despite who you are or where you belong ". She added that she did not consider her party to participate in Women's day celebrations and that is how all leaders should be acting.
The Chief Guest, Hon Minister Peace Mutunzo, called upon Men of Kasese to stop the vice of beating Women .She also condemned early pregnancies and early marriages where Kasese is still among the leading districts and urged parents to take good care of their daughters for a better tomorrow. she recommended division of Kasese District for effective service delivery and also urged Kasese leaders to unite towards the development of Kasese.
As part of celebrating Women, 6 Women and I man were awarded for their struggle of addressing issues affecting women and for being exemplary  to other  women.  Among these were , Mrs Dorothy Nzirambi the Founder Nzirambi Foundation, Mama Agnes Nyabaghole , Hon. Hilda Maate Wabukombi the first female Mayor in Kasese District, the LC III chairperson Mbunga Subcounty , Katugume Fred for advocating for womens rights from Justice Centres Uganda, among others.
The function ended successfully with a lot of entertainment from different schools and Women groups .