EDUCATION  DEPARTMENT
Mandate
The Education department is responsible for the effective service delivery of all decentralization education related services at IECD primary, secondary, tertiary (BTVET) that are decentralized, by providing support supervision, monitoring and inspection, recommending to the CAO on issues of recruitment, deployment, promotion, disciplining staff and also advise on issues of infrastructural development in schools, all geared towards improved service delivery in the department.
Kasese District Education Department is headed by Mr. Mainja George as the District Education  Officer who works with a very committed team which includes the following ; Mr Thabugha Ernest the Principal Inspector of Schools, Kuruthum Moshi – Senior Education Officer ,Kahyana Jerome –Sports Officer, Masika Harriet –Inspector of Schools, Hulukya Moris- Senior Inspector of Schools, Mutsangirwa Biryande Edson  –  Inspector of Schools, Birungi Zamu- Office Typist , Biira Josinta – Office attendant and Bwambale Moris- Driver.
 Education institutions in the district, both Government and private;
Government Aided Primary Schools- 233                        
Government Aided Secondary Schools- 022                  
Government Aided Tertiary Institutions – 002 (Bwera Teachers Collage and Lake Katwe Technical School.            
Early Childhood Development Centers (ECD) – 609
Private Secondary Schools – 64
Universities – 4 (Bugema University, Mountains of the Moon, Team University, Uganda Christian University) all are private institutions.
| | | | |
| --- | --- | --- | --- |
| Education Sector | No.of Boys | No. of Girls | Total no. of students |
| Primary | 81,472 | 87,276 | 168,748 |
| Secondary | 6,446 | 5,080 | 11,542 |
| Tertiary (Bwera Teachers Collage- BTC) | | | 168 |
| Tertiary (Lake Katwe Technical Collage –L.K.T.C) | | | 270 |
Staffing Level
Sector

Ceiling

Status

Gap

 

Primary Schools

3048

2996 (1877 Males,1119 Females )

53

Secondary

1277

560 (487 Males, 123 Females)

717

Tertiary

60

45 (32 Males, 13 Females)

15
Photos of departmental staff;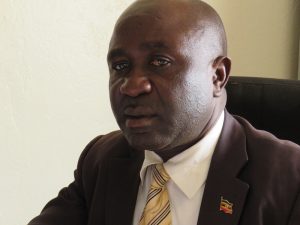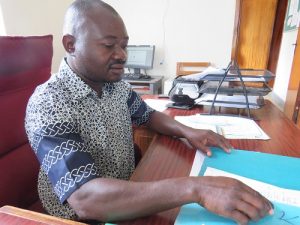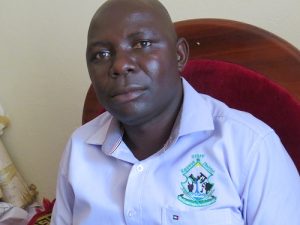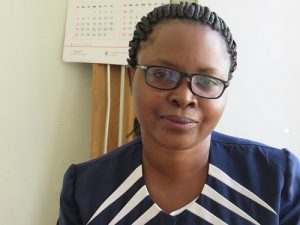 Masika Harriet, Inspector of Schools – 0774419621